THE CREATIVE AQUARIAN
KUNDALINI YOGA TRAINING COURSE BOOKS
These books were written and compiled to offer students and practitioners a comprehensive guide to Kundalini Yoga as it was taught by Yogi Bhajan.
STRIPED DOG PRESS PRESENTS:
THE ELEVEN YOGIC ARTS OF CREATIVE LIVING
A Yogic guidebook for artists, an artistic guidebook for yogis...but most of all an every person's guide to living an extraordinarily creative life.Use this as a guide for setting up a daily spiritual and/or artistic practice, for deep transformative work, or as a curriculum for teaching Kundalini Yoga from a creative perspective!
Two editions available: original first editioncolor pages $45 and second edition with black and white pages $25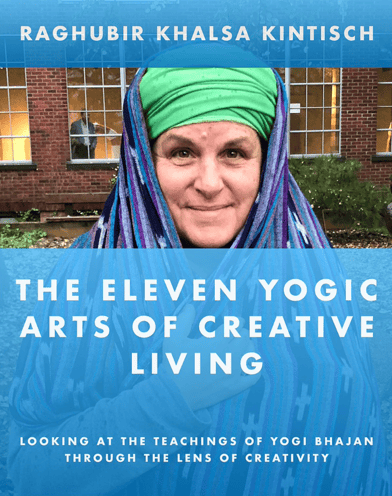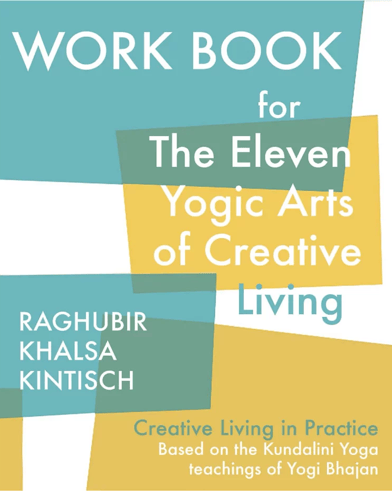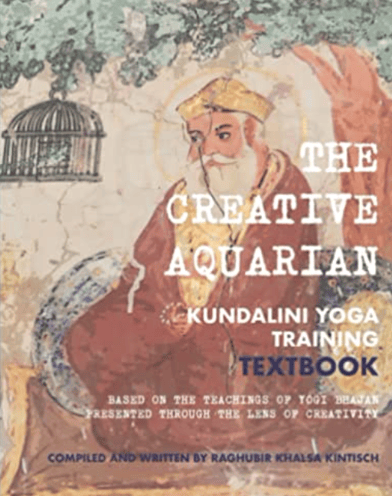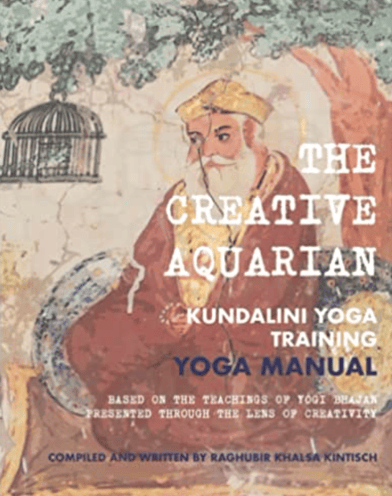 THE WORK BOOK
for THE ELEVEN YOGIC ARTS OF CREATIVE LIVING
Take a deep dive into the Eleven Yogic Arts with Assignments, prompts, daily practices, meditation, kriyas, and lots more. Great as a sister volume and terrific on its own! Use it as a personal transformational guide, a course curriculum, or a prompt for creative engagement.
A comprehensive guide to Kundalini Yoga based on the teachings of Yogi Bhajan and presented through the lens of Creativity. This book covers the history of Yoga including philosophy and yogic lifestyle and ethics, techniques of sound and mantra, the workings of the mind and how meditation can give you power to control it, kriyas, asanas, and pranayama the tools for transformation, the chakras and the Ten Body system and the rest of the Energetic Yogic Anatomy of the human body including the nadis and the vayus, the sacred mudras and bhandas which help irrigate the movement of energy, the importance Sadhana and Daily practice to "keep up", Functional Western Anatomy and the relationship between the body systems, Yogic postures and their form and alignment as well as specific postures for healing, the role and methods of being a Kundalini Yoga teacher, How to develop as a yoga professional in an ethical and compassionate manner, plus an overview of The Eleven Yogic Arts of Creative Living which is a practical exploration of Yogi Bhajan's Law of Creativity. This book not only prepares you for graduation from a certified yoga training, it is an accessible and easy to navigate study of Kundalini Yoga based on Yogi Bhajan's teachings, its roots, it's methods and practices.
Please contact us for discount bulk pricing.